Fortis Free Weight Belt Squat
$6,995.00 U.S.D.
Our belt squat allows the resistance to move freely in space. There is no fixed pattern or assistance from levers or pulleys. The movement pattern is controlled solely by gravity and the user. This allows the user to understand and improve kinesthetic sense. It also provides the confidence that they alone are lifting the weight. Most importantly, it replicates how we naturally lift things in work, sports and life in general.
This machine is completely safe with heavy duty adjustable stoppers and a lever which safely and easily disengages the resistance back and forth from the user to the machine. Stoppers allow the safe emphasis of the stretch reflex or the removal of the stretch reflex between the eccentric and concentric portions of the lift. Our unique design allows the plates to be loaded horizontally on a 45 lb. Olympic bar holder. This allows the effective use of bands and chains directly on the bar. Open, high and low handles allow for full variation on the amount of back flexion coming out of the bottom of the squat. This allows for the exact replication of the user's posture for any form of squat from low bar to the front squat. Further, our unique patent pending design allows for any stance, narrow or wide. As such, any dead-lift stance may also be used. A full 29 inches of range for the plate holder allows users of any height and leg length to successfully benefit from this machine. Finally, any type of vertical pull or row for the upper body can be done simply by adding a hand attachment. This machine creates restorative spinal decompression, sparing the back and isolating the legs with the direct, safe emphasis of the lowest and toughest part of the squat or dead-lift.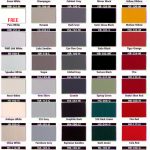 For metal frames standard colors include: white and black. For any other colors there will be a $100 additional charge.
Notes:
For metal frames standard colors include: white and black. For any other colors there will be a $250 additional charge.
All prices are listed in U.S. funds.
Shipping is not included in listed price.
Product may not be exactly as pictured.
View our Shipping and Terms of Service Policies for further detail.
Product Videos
Description
Length: 84 inches (approx.)
Width: 36 inches (approx.)
Height: 86 inches (approx.)
Weight: 560 pounds (approx.)
Dimensions are for assembled equipment.
Shipping dimensions may be much less.
Equipment in pictures may not be exactly as shown.
Shipping is not included in list price.
Additional Information
| | |
| --- | --- |
| Weight | 610 lbs |
| Dimensions | 86 × 48 × 86 in |